Doug Schroeder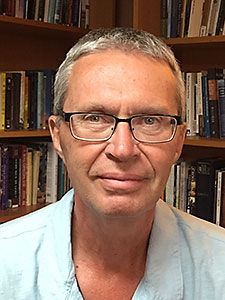 My life was dramatically awakened to God beginning in 2005 through SoulStream's Art of Spiritual Direction.  For the past 10 years I have been deeply honoured to bear witness to the transforming work of God in the lives of others and in my own life through offering direction.  Receiving spiritual direction has opened me to greater freedom.  I am grateful for the gift of spiritual direction.
After receiving my M.Div. (1979) I taught Bible and Theology for 7 years at a Christian college before making a transition into sales management.  After almost two decades in business I re-entered vocational ministry pastoring a Calgary Church for 12 years. I am currently Executive Director of SoulStream Initiatives.
I love co-facilitating retreats, teaching the Enneagram, hiking in the Rockies, golfing, pottery, reading, playing with my 3 grandkids, and spending time with my wife Dorial and my 4 kids.