Program Distinctives
Grounded in scripture
We trust scripture completely. And as spiritual direction training deepens we take the Bible more and more seriously, not as a book of answers but instead, as sacred writing opening us up to "God with us" in the midst of life's questions.
Rooted in Trinitarian Christian tradition
God's essence is relational and so is ours.  We see God's Trinitarian image reflected in our desire for community, connection and relationship.
Experiential in method
We believe that learning is best done by doing. And so we have designed the course to include mini-spiritual direction sessions during the intensives as well as spiritual direction with volunteer directees and ongoing one-on-one supervision between each intensive.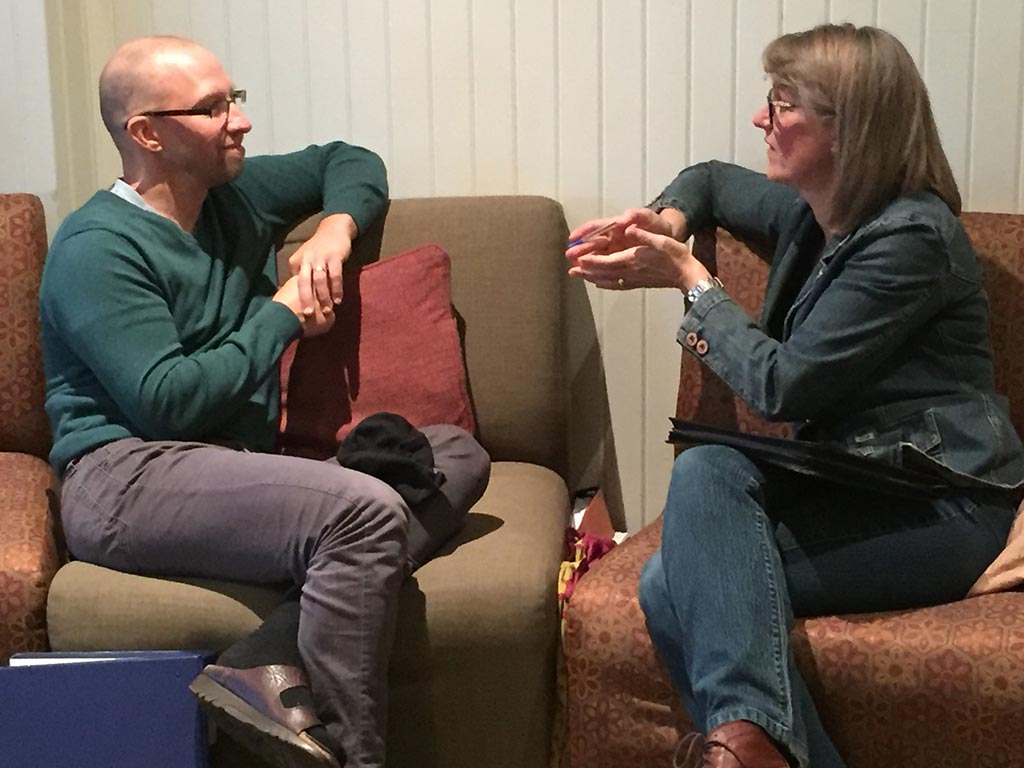 Evocative
Rather than only being instructive and skill based, we emphasize listening with the heart and inner reflection on what emerges within us. We learn to pay attention to our emotional responses in all aspects of life, including our learning. We trust that the Spirit is moving in our lives as learners.
Transformational
By choosing a contemplative approach to spiritual direction with its emphasis on silence, waiting and gentle exploration of our interior selves, we are choosing, quite simply, transformation. We do not remain unchanged.
Facilitation in community
As facilitators we work together, sharing our hearts with one another, forming deep community. From this rich place we extend community to those who take the Art of Spiritual Direction.
Integrative
Our western world places a high value on the intellect and good analytical thinking. In the Art of Spiritual Direction, we place a high value on emotional, intuitive and body intelligence as well. We encourage learning and reflection by accessing our whole selves. Our program is integrative in another way. What is learned in one intensive is woven into what is learned in the others.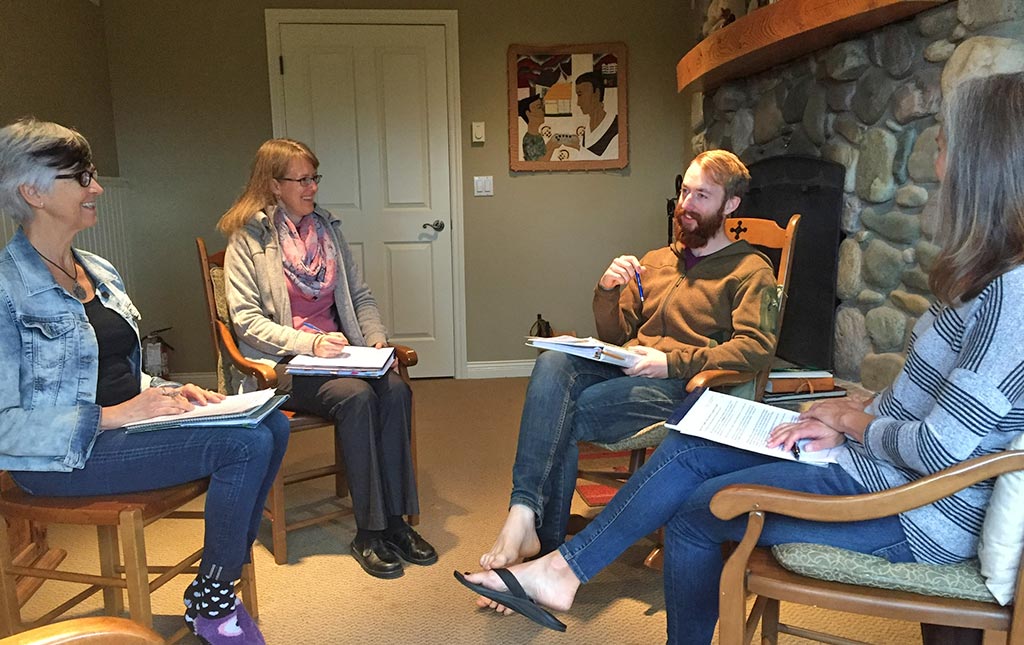 Discernment
Throughout the program we support the ongoing process of discernment about companioning others.
Code of Ethics
We embrace the Spiritual Directors International Guidelines for Ethical Conduct