Susan Vander Woude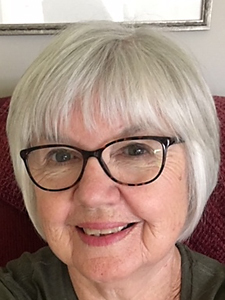 I'm deeply privileged to offer others what I have received in spiritual direction: a safe and welcoming place where those I accompany are listened to deeply, noticing together the graced "threads" which, on our own, we may be blind to. As self-knowledge increases, a sensitivity to the Spirit's nudges also increases, enabling a growing cooperation with the Spirit in the unfolding journey of transformation.
I have been practicing spiritual direction for over 20 years (M.Div., Tyndale Seminary, 2000, Spiritual Direction Practicum, 2002), and have been a SoulStream supervisor for 12+ years (Supervisor's training, Together in Mystery, 2011). I bring my spiritual direction heart to accompanying others in Supervision. It is a more focused process where I am able to offer caring support to the learning spiritual director.
I'm a SoulStream founder along with my husband, Tony. We have three adult children and six grandchildren. I enjoy watercolor painting, reading, walking, nature and retreat time.